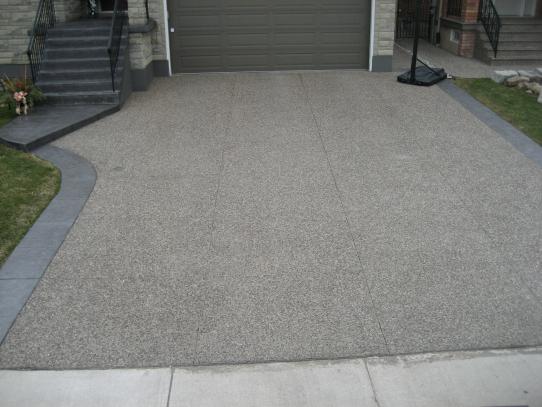 Alliance Concrete also offers the best driveway paving and sealing. We know how durable your home driveways need to be with the amount of events that happen on them daily. Your kids playing outside, your car coming back and forth, even the lawn mower or other items constantly moving across your driveway. Overall, home driveways take a lot of wear and tear on the daily. They need to be paved and sealed so that they are durable and weatherproof to produce long lasting results! Sealing a driveway will extend your driveways lifetime, as well as enhance colour and gloss. It is a quick and easy process and can be done in less than a day.
We offer a large variety of paving and sealing services for driveways:
Decorative concrete
Speciality concrete
Epoxy sealers
Polyurethane sealers
Penetrating sealers
Acrylic sealers
Polyaspartic sealers
And more!
Alliance Concrete & Interlock will provide you the best sealing and driveway paving services you can ask for! We have professional and courteous concrete contractors who specialize in driveway sealers. We use only the best products to make sure your driveway is sealed well and last you a long time. Alliance Concrete will take care of all your driveway paving and sealing and ensure to work hard from start to finish! Call us today to and let one our concrete specialists start working on your concrete project today!