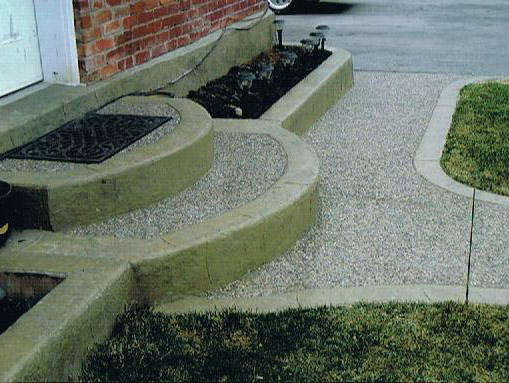 Decorate or landscape your home with beautiful concrete curbs made to increase the beauty and elegance of your home! Alliance Concrete provides many different concrete products and services to increase the value of your home. Our concrete contractors have been designing landscapes with concrete curbs for years and only provide the best quality of work and service there is. We can make you property stand out and look clean, well kept and beautiful at all times. A little concrete goes a long way when it comes to landscaping or any other residential concrete curb work!
Benefits of concrete curbs for your home:
Solid concrete barrier to prevent intrusive roots
Less expensive
Less mess
Quick installation
Many styles, colours and patterns available
Eliminate asphalt cracking and erosion of driveway edges
Maintenance free
Long lasting beauty
Superior quality
We can do any type of concrete curbs from landscaping curbs to driveway cocnrete curbs, you name it! We promise we know what's best when it come to concrete. Our passion is to beautify your home by doing any and all the concrete work you desire! We will make your home look modern and chic! Call us today and start your concrete curb project right away!